Diversify Your Portfolio and Create Multiple Streams of Income
Far too many businesses rely on a single source of income which leaves their company extremely vulnerable to fluctuations in the market and to the whims of their customers.  If you create multiple streams of income, however, you are not only crafting a safer business plan but you are allowing yourself to capitalize on your own talents and interests while building a more lucrative brand.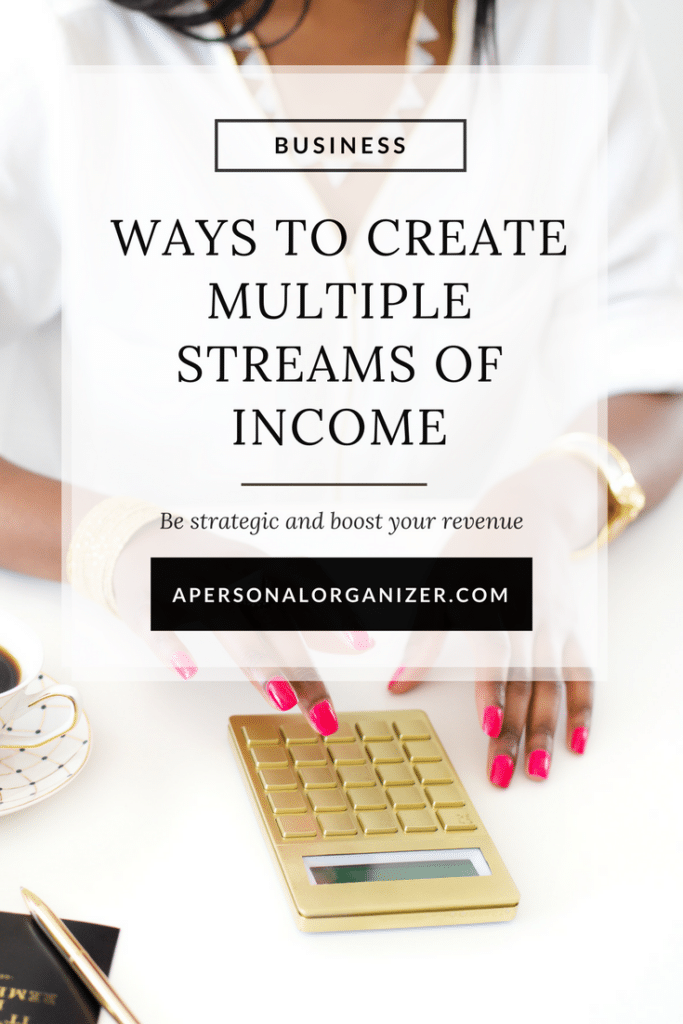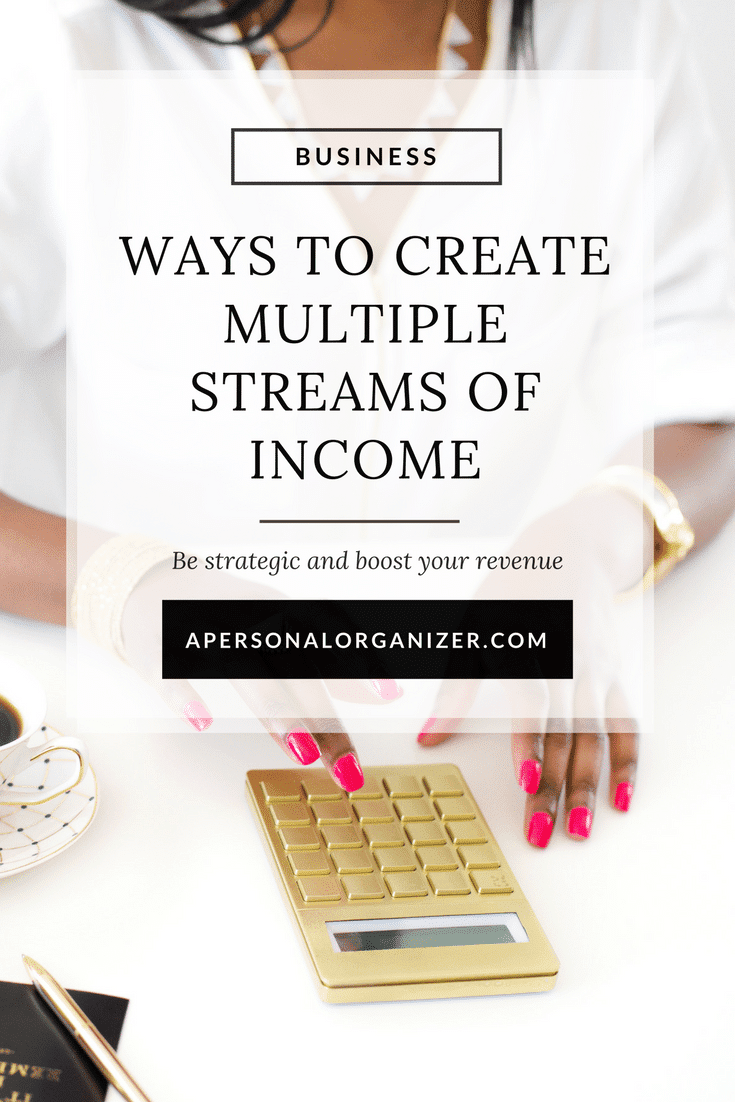 To support your business, you need to be strategic and intentional about how you plan to generate profit. Depending on what makes sense for you and your company, you can create multiple streams of income by listing items under the titles "Products", "Services", "Marketing" and "Other".
Product Streams of Income
The products that you choose to fund your business can be a tangible item (like a pair of mittens on Etsy or an actual product your business produces) or it can be intangible, such as:
One-time digital downloads (how-to guides, self-help book, novel, etc.)

Videos

Music

Audio
Look for ways to turn a tangible item into an intangible item, and vice versa.  For example, if you publish an eBook, look into not only transforming it into a PDF version of the copy but also a paperback, a hardcover and an audio book to broaden your revenue streams.
[irp posts="31946″ name="All You Need to Start Your Business"]
Service Streams of Income
Teaching and consulting services can be a fantastic way to create some extra revenue, and they are easier than ever now to conduct online.  You can further boost your revenue by offering these same courses in-person and in a workshop format.
Explore what additional services you can offer to your customers based on your talents.  Do they need extra coaching starting up their business?  Do they need help polishing up their resumes?  Are you an SEO whiz and can help other companies optimize their websites?
You can test out setting up a subscription model for your service streams of income.  Viewers can be charged a monthly fee to view your webinars and access content, or customers can pay you a monthly fee to make sure that their website is optimized and up to date.  You have the option to create a minimum subscription period (say, a period of 2 to 3 months) so that you will have a period of stable income flowing into your business.
[irp posts="39814″ name="Planning Your (Successful!) Professional Organizing Business"]
Marketing Streams of Income
There are a number of ways to create multiple streams of income through marketing.  Here are just a handful of ideas to get you started:
Guest blog (this not only transforms you into a well-known industry pro, but you can mention your business, include an "About the Company" segment at the end of a post with links to your site and product, and it can drive otherwise untapped visitors to your website)

Cross-promoting products (create relationships with other businesses which sell products compatible with your own and cross-promote items to boost sales)

Affiliate marketing (promote products and services you love and get a nice kickback for doing so – just always make sure you tell your audience it is an affiliate marketing post!)
[irp posts="40717″ name="10 Ways to Market Your New Local Business"]
Other Streams of Income
Your options to create multiple streams of income are limitless, from monetizing your YouTube videos or podcast to repurposing your tele-summits or live event recordings and selling them as a DVD or downloadable audio.
Place a priority on income streams which will create passive income (income streams which require less time and effort from you once they are created) and then focus on streams which will help you scale your brainwave.  Over time as you create multiple streams of income, you will be able to strategize and position these revenue-boosting avenues so that you can further fatten up your bottom line.