Interior Design Ideas For Small Spaces
According to Rent Café, in 2016, your typical apartment was probably around 934 square feet. That's roughly 4.5 one-car garages!
This size is 8% smaller than the average apartment a decade ago. It goes without saying, apartments are getting smaller, each year the average size smaller than the year before (in 2014, the average size was 943 square feet and in 2007 it was a whopping 1,008 square feet!).
And it's not just apartments that are on the small end. Homes are shrinking too. If this trend continues, you could be looking at a lot of sidestepping and shuffling to get around your space…
Or so you think… The truth is, thriving — not surviving — in a small space is very possible, thanks to some space-saving, interior design ideas for small spaces. But just how should you design your small space to make the most of your square footage? Read on to find out!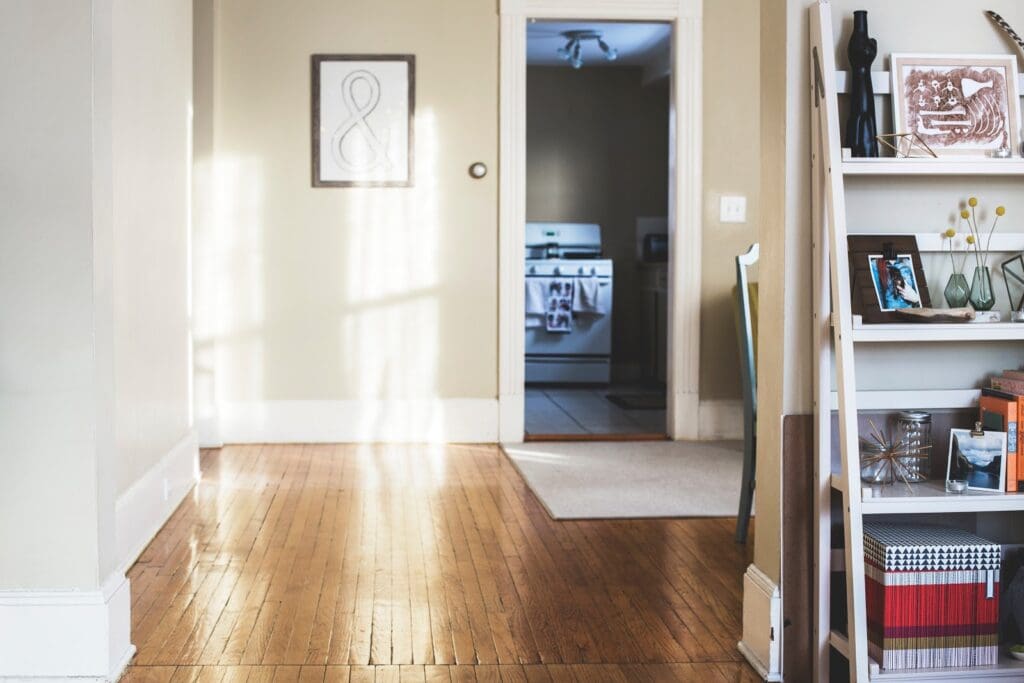 Photo by Kari Shea on Unsplash
1. Use Furniture as Dividers
Save some space, not to mention money by using your furniture as room dividers. What we mean is positioning your TV stand and TV in a way that makes your bedroom area more private.
The same goes for the kitchen, living room, you name it. This space-saving idea is great for studios which like the rest of the apartments and houses, are getting smaller. (How small are we talking? Try 18% less than a decade ago.)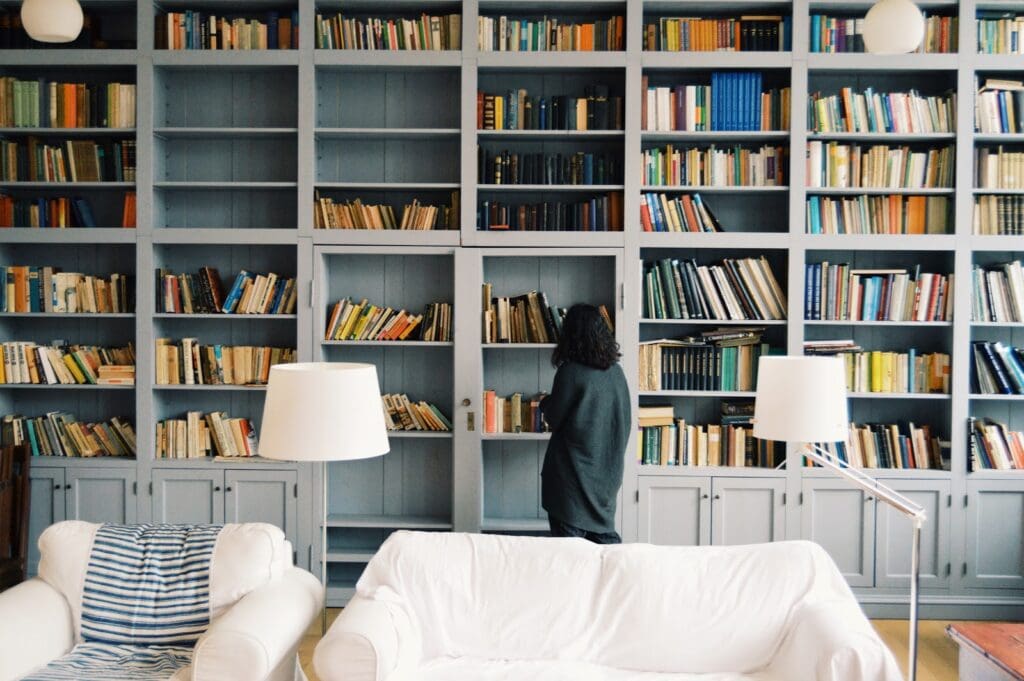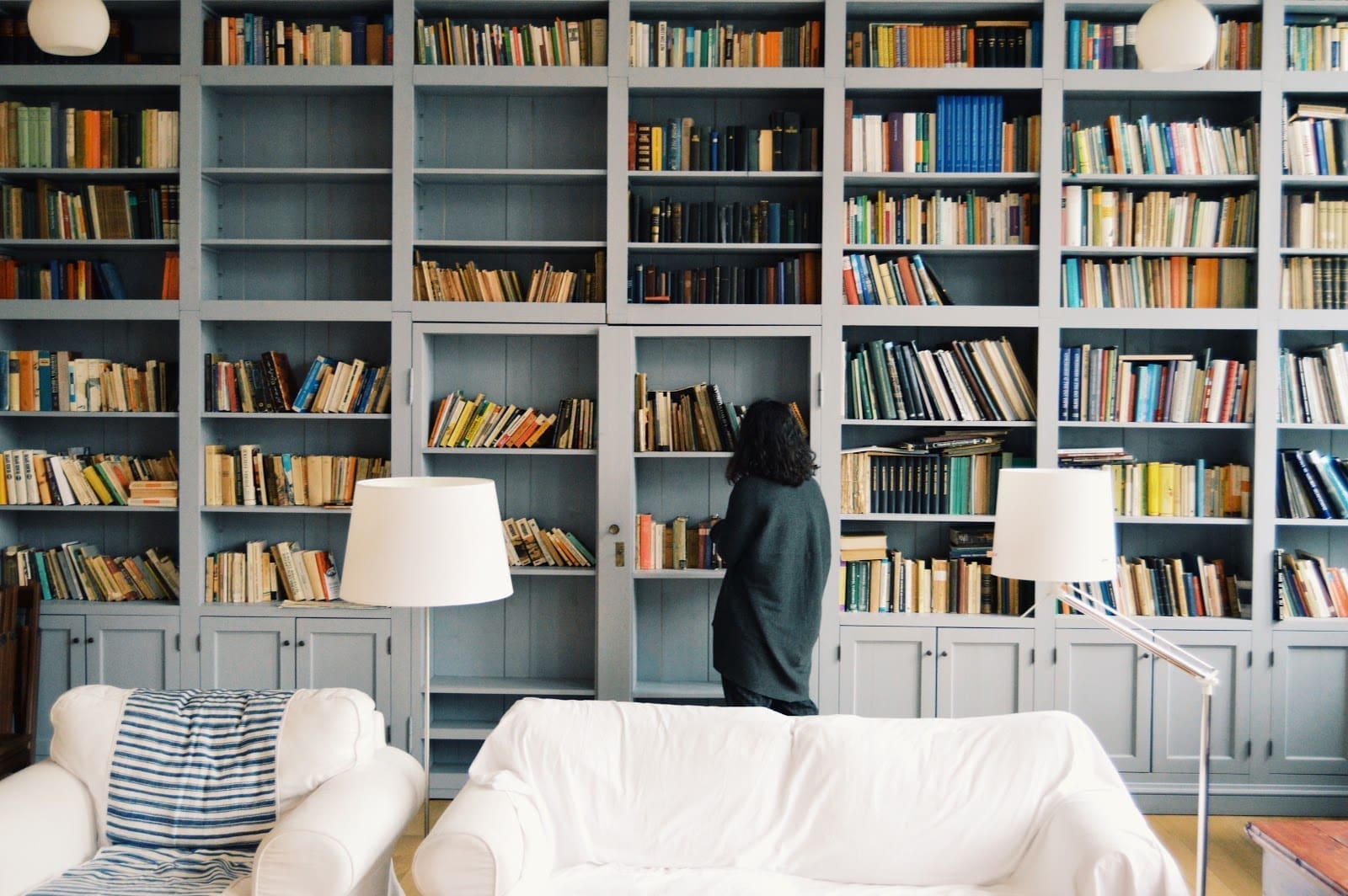 Photo by Radu Marcusu on Unsplash
2. Make the Most of Your Vertical Space
Who says you have to just store your belongings on the floor? Make the most of your space; install shelves or use bookshelves (remember, bookshelves don't have to just be used for books) to get belongings off the ground. You can also install some beautiful cabinets to hold household goods; like these ones.
Another vertical space idea is to use mirrors. While mirrors don't actually increase your space, they can give the allusion that your place is bigger than it is. Why not decorate your walls with several different sizes of mirrors for some more character?
3. Adopt a Minimalist Attitude
Just because your space is small doesn't mean you are stuck with several pieces of furniture cramped next to one another.
Why not go minimalist? This means adding simple, practical, yet still elegant furniture pieces to your space without the big and bold statements — as tends to be the case with more chic, even classic looks.
4. Take Advantage of Curtains
Like with mirrors, curtains are a great way to make your space look larger. Hang your curtains an inch or two above the window to give the appearance of longer walls.
(Another space-allusion trick is giving your walls a splash of white or some other lighter color. In general, lighter shades open up a room while darker colors will shrink it.)
5. Work with the Small Size, Not Against It
Yes, you have a smaller space. Why not embrace it? Pick out soft colored furniture that has rounded edges to give your place a homier feel.
You can also go with a patterned rug or colorful (yet soft) coffee table as statement pieces that immediately attract eyes. Of course, be careful not to go pattern galore, as you don't want your space to look busy — or worse, chaotic.
Final Thoughts: You Have Many Interior Design Options at Your Fingertips
Use some, none, or all of these tips to make the most of your small space. At the end of the day, it's what you think of your space is what counts. Have any more space-saving design ideas for small spaces? What did you do to make your space look bigger? Please feel free to comment.