Looking Good for Your Holiday Party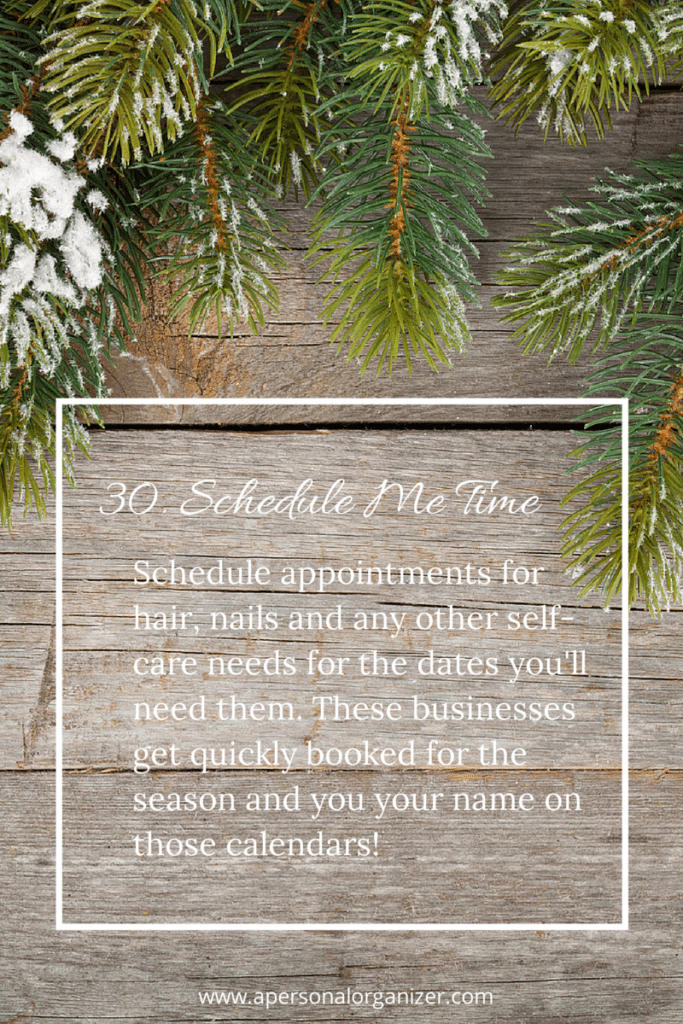 I go to a hair stylist who specializes in curly hair. He's the best in the San Diego area and the only one I'd entrust my curly hair. That means that if I want an appointment with him I better have it scheduled months in advance.
Even if your hair stylist isn't that busy, make sure you schedule your hair cut and color, mani/pedi or any other self-care appointment way in advance. After all the hard work to make this holiday season beautiful for everyone you'll want to be looking, well, gorgeous!
Don't forget to take care of yourself! With all your holiday planning, scheduling, baking and decorating, it's time to take a break for a little "me time." Put your feet up, watch your favorite TV show or schedule a quick trip to your local spa for a little pampering.
While you're at it, schedule appointments now with your hair stylist, nail technician or massage therapist. The holidays are busy times for most businesses and you'll want to ensure you can get an appointment.
As the holidays approach, schedule time to get away and find a little peace and quiet every week. If you find yourself pulled in too many directions or feeling overwhelmed, ask for help. Your family would much rather spend a few minutes helping you clean up than face a mommy meltdown.
And remember, spending time with the people you love is always more important than having a perfectly tidy living room or a spotless kitchen.
Find readers' favorite holiday planning posts here.

Looking forward to an organized Holiday Season?
Invest in the Home Management Binder Set and plan all you'll need to have a joyful and well planned season.