Thank you for your purchase of the Home Management Binder.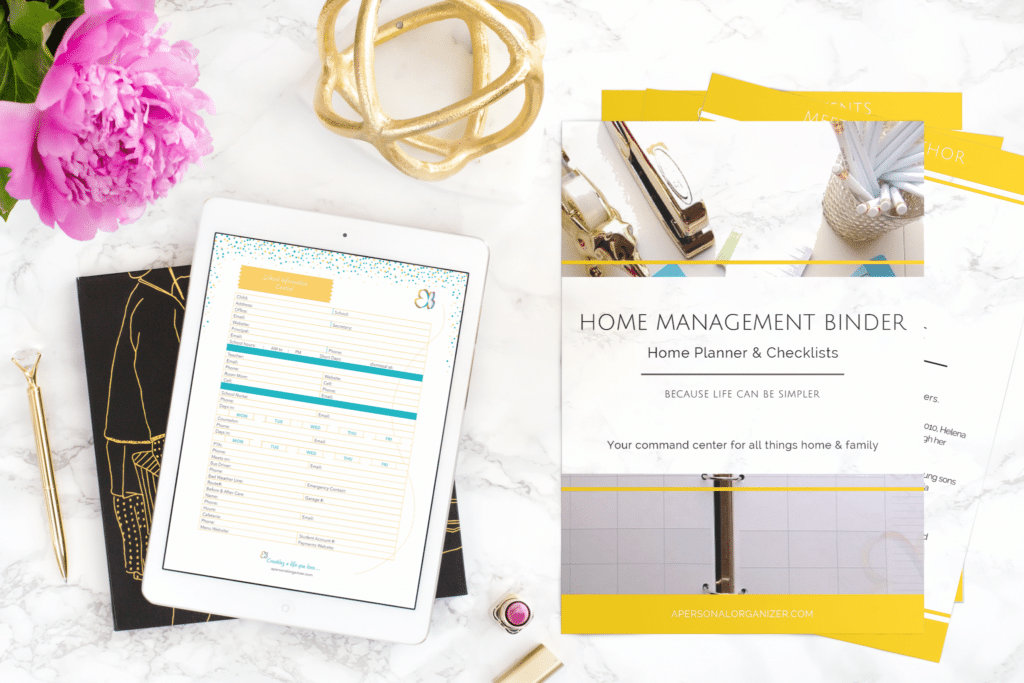 I am confident that you'll find it useful and that by having all the information you need collected and organized in one place will simplify the management of your daily life and of your home.
It is my pleasure to serve you and I am grateful for your readership.
If there's a form or checklist you'd like to see included in the binder, I'll love to hear from you.
Most sincerely,
Helena.
Find here all the pages of the Home Binder Kit: 
Find here all the pages of the 2017 Family Planner: