Healthy Meal Planning The Smart Way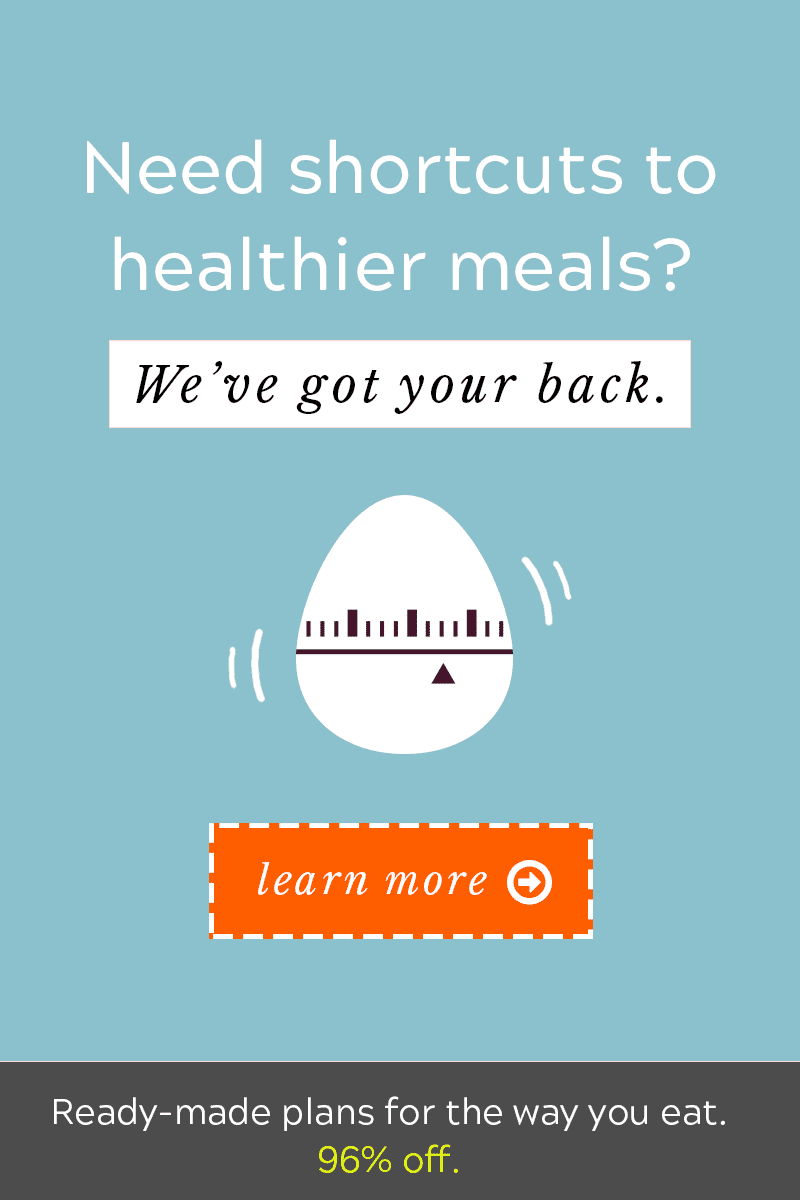 When it comes to getting meals on the table, are you tired of:
scrambling to make something decent out of what's in your fridge
resorting to compromise or convenience foods because you're short on time
battling weight gain and feeling discouraged that the family isn't eating better
wasting money on restaurants, food that goes bad, and too many last-minute groceries runs
and feeling like cooking is a burden instead of a joy?
I totally get it, because I've struggled with those very same things for the longest time.
But 2018 can be the year you take control of what your family is eating once and for all.
You'll have a plan that makes it easier to get homemade food on the table, eat in a way that supports your weight-loss goals, make dinner time less stressful (even on those busy days and weeks) and save money by eating at home more (and wasting less).
Here's the solution you've been waiting for…
It's the Ultimate Healthy Meal Planning Bundle and it's the busy mom's answer to eating healthier this year.
What's in this bundle, you ask? Well, everything you need to make meal planning, grocery shopping, cooking and eating great food easy as pie.
This is how it works:
If you want recipes & meal plans created specifically for the way you eat (Paleo, Keto, vegan, gluten-free, budget-friendly, just to name a few), you can pick the mini-bundle that suits you best and pay just $27.
If you'd prefer to have the whole collection of made-for-you meal plans, organized shopping lists, no-brainer tips, PLUS over 3,800 recipes for today's most popular ways of cooking and eating, pay just $20 more and you'll get every single thing in this bundle.
I'm telling you, this makes meal planning so much easier!
Some of my favorite food bloggers contributed, so I really can't speak highly enough about the quality and value of what's inside, for less than the price of a single meal out!
Trust me, this is one investment that will pay for itself multiple times over.
Want to check it out and get your own Ultimate Healthy Meal Planning Bundle?
This is how it works:
Visit the website, take a quick look at all the yummy food you'll be making with this package, then click the "Get my bundle now!" button to go through their simple and secure 3-step checkout process.
You'll receive an email with a login to their online access portal, where you'll begin downloading all your eCookbooks and printable meal plans.
Use their Getting Started Guide to choose your first meals or find the ready-made plan that's perfect for you!
The most important detail, though, is that this bundle is available for just 8 days!
After Friday night, January 5th, the sale ends and you'd have to buy all of these products individually.
It's even backed by a 30-day full money-back happiness guarantee, so you can make sure it's right for you.
Their customer service is amazing, and they truly want to make sure you're taken care of and that you love your bundle.
Simplify mealtimes & eat better in 2018 with the Ultimate Healthy Meal Planning Bundle.
Learn more or get your bundle here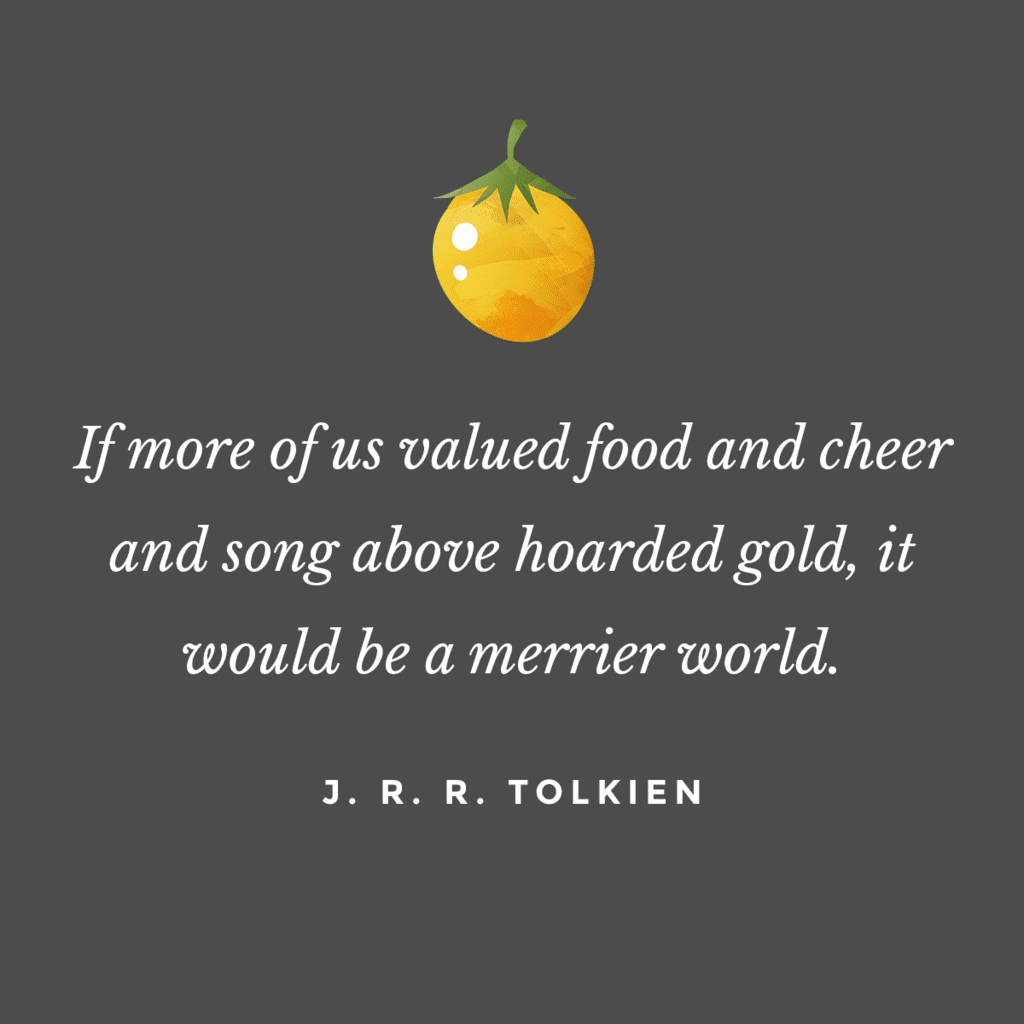 Budget Meals Plans
20: 20 Healthy Lunches, 20 Minutes Prep, 20 Ingredients in Total by Lorena Grater ( $9.00 )
4 Week Costco Meal Plan by Andrea Green ( $4.99 )
A Month of Meals from My Humble Kitchen to Yours by Diana Bauman ( $5.99 )
Conquering Your Kitchen: How to Plan Meals, Shop, and Cook Real Food with Confidence and Purpose by Annemarie Rossi ( $4.99 )
Healthy Eating on a Budget by Rachael Condon ( $12.97 )
Meal Plan on a Budget: Feed Your Family for Less than $5 Per Person a Day! by Danielle Reeves ( $1.99 )
Real Food for the Real Homemaker by Elsie Callender ( $9.99 )
Simple Soups: 12 Easy Soups to Stretch Your Budget by Jessica Cramer ( $9.99 )
The Everything Beans Book: 30 Frugal, Nutrient-Packed Recipes for Every Eater by Katie Kimball ( $8.95 )
The Frugal Recipe Cookbook by Lisa Goodwin ( $3.99 )
Freezer / Batch Cooking Plans
4 Weeks of Easy Meal Planning by Brittany Wise ( $12.00 )
Batch From Scratch by Lisa Barthuly ( $9.95 )
Breakfast, Lunch & Family Favourites by Sharla Kostelyk ( $15.00 )
Cook a Week of Meals in 4 Hours by Darren Stehle ( $11.60 )
Freezer Cooking with Milk & Honey Nutrition by Mary Ellen Phipps ( $15.00 )
Freezer Meal Clubs Recipe Book by Amylee Udell ( $14.99 )
Money Saving Mom's Freezer Favorites: Breads & Desserts by Crystal Paine ( $9.99 )
Prep Ahead Freezer Meals by Alea Milham ( $9.99 )
The Ultimate Guide to Freezer Friendly Meals – Chicken by Angela Davis ( $3.99 )
Throw and Go Meals: Easy Prep for the Busy Chef by Abby Keyes ( $25.00 )
Work Lunch Made Easy: 30 Days of Nourishing Lunches That Will Change the Way You Eat at Work by Ally Milligan ( $15.00 )
Gluten Free Meal Plans
30 Minutes Or Less Gluten-Free Dinners E-Cookbook by Taylor Kiser ( $4.99 )
34 Single Serve Healthy Desserts by Lee Hersh & Linley Richter ( $7.99 )
Allergy-Friendly Breakfast Recipes by Kelly Roenicke ( $9.99 )
Coconut Flour Muffins, Pancakes + Mug Cakes by Regina Braun ( $12.00 )
Gluten Free and Family Friendly: Gluten-free, Family-approved Recipes to Please your Palate – and your Budget! by Carrie Willard ( $3.49 )
Gluten-Free 1-2-3 Meal Plan by Tammie Duggar ( $5.00 )
Gluten-Free Breakfast Recipes by Elise New ( $2.99 )
Gluten-Free Meal Planning Made Simple by Raia Todd ( $5.99 )
Goodness Me it's Gluten Free Pasta by Vanessa Hudson ( $7.99 )
Oat Flour Muffins: Gluten Free Baking The Simple Way by Katy DeDeyne ( $2.99 )
Instant Pot & Slow Cooker Meal Plans
21 Healthy Instant Pot Dinners by Nancylynn Sicilia ( $7.99 )
Easy Instant Pot Recipes by Justine Howell ( $9.99 )
Eat the Clock! Easy Instant Pot Recipes on the Table
in Under 45 Minutes by Kara Carrero ( $8.99 )
Freezer Meal Boot Camp Packs #1 and #2 by Leslie Lambert ( $12.99 )
From Freezer to Crock to Table: How to Make 20 Slow Cooker Freezer Meals in Less than 3 Hours by Karen Petersen ( $3.99 )
Hangry Beyond Belief: A 30 Day Pressure Cooker Meal Plan for the Busy Cook by Jessica Van Slyke ( $3.99 )
Instant Pot Favorites: Healthier Instant Pot Recipes that your Family will Love! by Becca Ludlum ( $7.99 )
Mama and Baby Love Slow Cooker Freezer Meals ( $14.99 )
Master the Electric Pressure Cooker by Marci Buttars and Cami Graham ( $14.99 )
Meal Plan: 20 Slow Cooker Freezer Dump Meals for under $150 by Lauren Greutman ( $5.97 )
Traditional Cooking School's Pressure Cooker Favorites by Wardee Harmon ( $9.99 )
Keto Meal Plans
30 of the Best Low Carb Recipes by Denise Wright ( $9.99 )
Almost Zero Carb Meal Plan by Ann Moore ( $30.00 )
Keto CrockPot Slow Cooker Cookbook by Stephanie O'Dea ( $9.49 )
Keto Family Cooking by Hillary Moore ( $10.95 )
Low Carb Family Favorite Recipes by Georgina Bomer ( $5.99 )
Low Carb Meal Plan Starter Kit by Maya Krampf ( $9.99 )
Low-Carb Starter Pack: The Complete Beginners' Guide by Libby Jenkinson ( $12.00 )
The Art of Healthy Eating: Slow Cooker by Maria Emmerich ( $12.99 )
The Keto Family Table by Kelli Becton ( $9.99 )
Meal Planning
Capsule Pantry Blueprint by Elisa Giorgio ( $37.00 )
Clean Mama's Recipe Binder Kit by Becky Rapinchuk ( $10.00 )
Easy Homemade: Homemade Pantry Staples for the Busy Modern Family by Mandi Ehman ( $5.99 )
Printable Meal Planner by Carrie Lindsey ( $5.99 )
The Art of Meal Prep 2 by Erin Palmer ( $8.99 )
The Ultimate Busy Mom Meal Planning Planner by Jenn Slavich ( $7.50 )
The ULTIMATE Meal Planning E-Bundle for Law Enforcement Families by Rebecca Volpe ( $30.00 )
Paleo / Primal Meal Plans
30 Day Whole30 Meal Plan by Jessica Beacom & Stacie Hassing ( $29.00 )
Curry Night: 20 Asian Inspired Paleo Recipes for Families by Jo Romero ( $7.90 )
Easy Instant Pot Paleo Recipes by Dr. Karen Lee ( $9.99 )
Paleo Desserts & Treats by Jill ( $5.95 )
Well Fed 2: More Paleo Recipes for People Who Love to Eat by Melissa Joulwan ( $24.95 )
4 Week Paleo Meal Plan by Michele Spring ( $9.99 )
Cook Eat Paleo Fast & Easy by Lisa Wells ( $15.00 )
Paleo for One: 45 Gluten-free Small Portion and Weekly Remix Recipes by Vanessa Davis ( $15.00 )
Paleo Mug Muffins by Heather Resler ( $6.50 )
Two-Week Paleo Meal Plan by Irena Macri ( $11.99 )
Quick Meals Plans
101 Simple Healthy Recipes by Natalia Valderrma ( $10.00 )
15 Minute Suppers eBook by Wendy O'Neal ( $4.99 )
15-Minute Soups: Over 55 Recipes to Get You Warm, Quickly! by Christine Pittman ( $3.99 )
30 Days of Healthy Eating by Camille Beckstrand ( $9.97 )
30-Day 20-Minute Real Food Meal Plan by Ruthy Kirwan ( $11.00 )
365: One Year of Healthy Meal Plans for Busy Families by Jennifer Mason ( $17.99 )
Date Night Dinners: A Mom's Guide to Babysitter Friendly Recipes by Ann Dunaway Teh and Lesley Baradel ( $7.99 )
Fast, Fresh & Fit: 30 Healthy and Family-Friendly Recipes for Busy Lives by Blair Lonergan ( $8.99 )
Got Dinner? Quick & Easy Recipes from The Confident Mom by Susan Heid ( $2.99 )
Nourished in 30 Recipe Book by Krissy Ropiha ( $30.00 )
Quick & Easy Healthy Recipes by Hannie Scott ( $4.99 )
Simple Recipes for Simple Meals by Laura Coppinger ( $6.95 )
Real Food / Clean Eating Meal Plans
Clean Eating: A 28-Day Meal Plan to Reset Your Body, Fight Inflammation, Eliminate Toxins, & Lose Weight Naturally by Kayla Chandler ( $24.95 )
Conquer Dinner: Your Step-By-Step Guide For Getting Healthy, Homemade Dinners on the Table, Fast! by Maryea Flaherty ( $19.97 )
Everyday Sourdough: Recipes for the Everyday Baker by Kelsey Steffen ( $9.99 )
It's That Easy by Jessica Hylton-Leckie ( $25.00 )
Love Your Veggies by Kelsey Preciado ( $19.99 )
Seasonal Meal Plans by Keri Houchin ( $9.99 )
Simple Clean and Whole Breakfast Recipes by Jennifer Meister ( $19.99 )
Superfood Green Smoothies: 30 Delicious + Easy Recipes to Reduce Inflammation, Balance Hormones, Improve Digestion + Help You Feel Great by Kate Kordsmeier ( $14.95 )
The Breakfast Revolution by Beth Ricci ( $8.95 )
The Taste of Eating Clean by Paula Miller ( $4.95 )
The Tired & Hungry Cook's Companion: Healthy New Year's Kickoff 3-Month Mealplan Bundle by Kresha Faber ( $25.00 )
Wellness Mama's Snack Favorites by Katie Wells ( $9.99 )
Vegan Meal Plans
Easy Recipes For Busy Parents: So Simple Your Kids Can Make The Meals by Adam and Shoshana Chaim ( $7.99 )
Eat Dessert First by Nicole Dawson ( $5.99 )
From Flesh to Fresh: Your Journey to Vegan Living by Sadie Lankford ( $11.00 )
Guilt-Free Desserts by Martyna Angell ( $15.00 )
Soups, Stews & Chili – Brand New Vegan by Chuck Underwood ( $9.99 )
The Raw Food Girl's Chocolate Recipe Book by Tamara Brown ( $6.99 )
The Ultimate Vegan Starter Guide by Katie Koteen & Kate Kasbee ( $16.00 )
The Vegan Slow Cooker eBook by Adele McConnell ( $18.99 )
Vegan Gluten Free Recipes: Delicious Breakfast and Main Dish Recipes the Whole Family Will Love by Willow Moon ( $2.99 )