Organizing Tips For a Great Holiday Season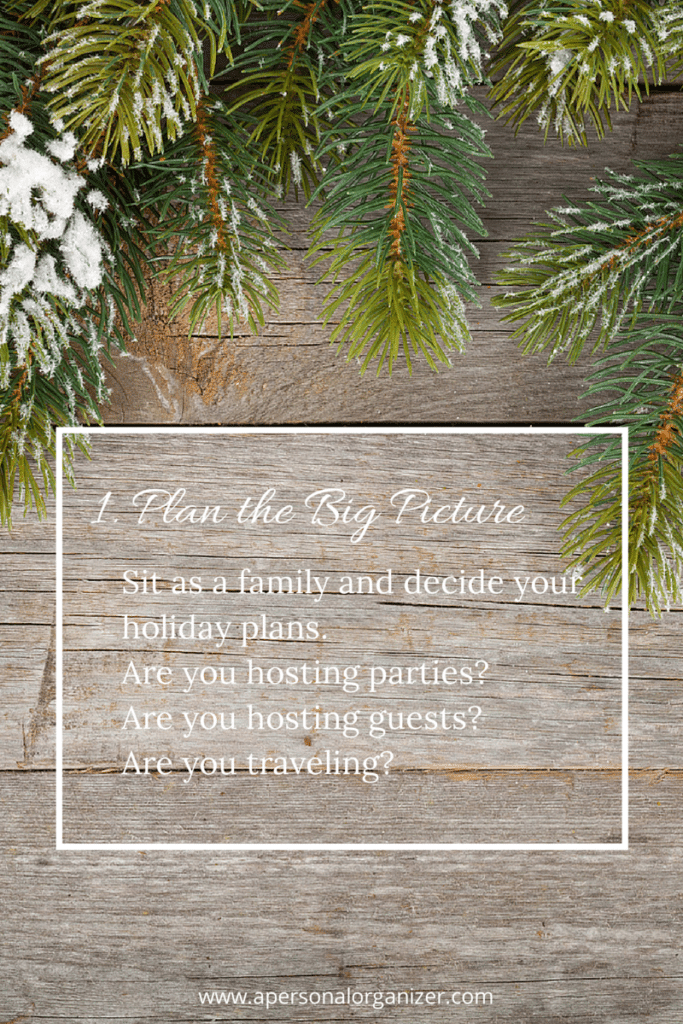 No amount of organizing tips will help you if you don't have a goal in place. The first step in getting organized for the holidays is to discuss and decide as a family what you will be doing this season.
Do you have a favorite destination? A family tradition you kind of could change for something new? Or do you just want to enjoy the holidays in the quiet of your home?
Whatever your holiday plans are, now it's a great time to decide what will happen and start getting things in motion.
Here at home we feel "lonely" on big holidays like Thanksgiving and Christmas as our families are not in the area, plus traveling by plane during the holidays can get really crazy with winter weather,  and is way to expensive for such a short trip, so we decided to pack and take off to the mountains and enjoy the cold and the snow for a beautiful family getaway.
Whatever your idea of a "perfect holiday" is, you'll need a final plan. So what about deciding on this over dinner tonight?
Looking forward to hearing about your holiday plans!
Check below all posts in the 31 Days of Holiday Organizing Tips!
Enjoy all the tips on the 31 Days of Holiday Organizing Tips Series below!

The Ultimate Thanksgiving Planner
Skip the stress and plan a beautiful holiday season