Declutter Your Home This Summer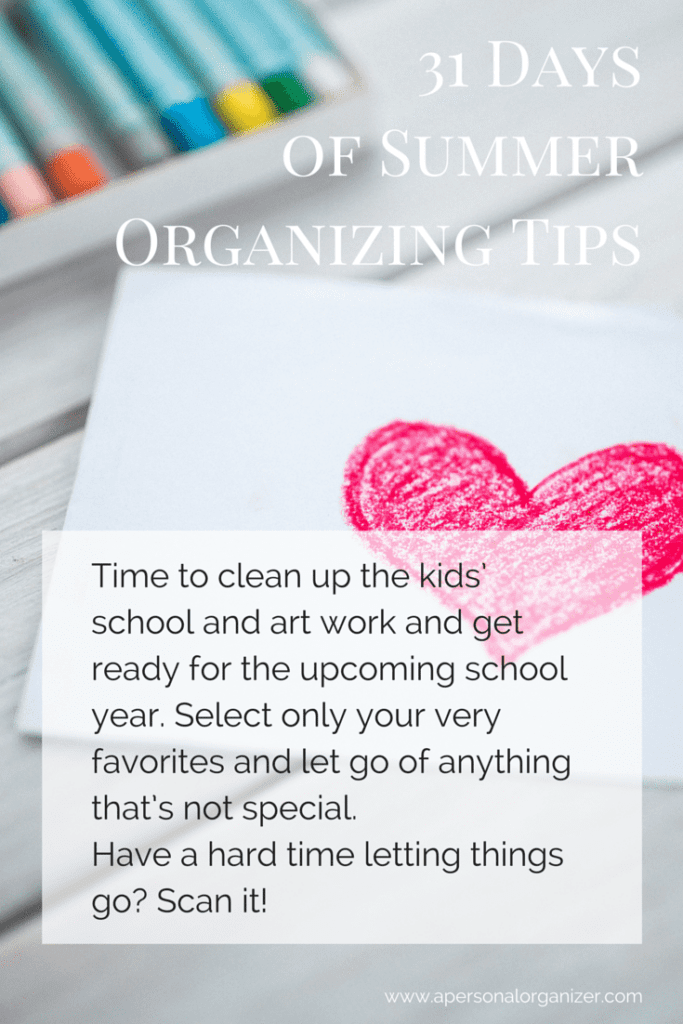 Summer Tip #8 – Organize the School Work.
Time to clean up and organize the kids' school and artwork to get ready for the upcoming school year. Select only your very favorites and let go of anything that's not special.

Have a hard time letting things go? Scan it!
Check these artwork organizing tools and select one to save your favorites.
ArtKive