Organizing to Teach New Life Skills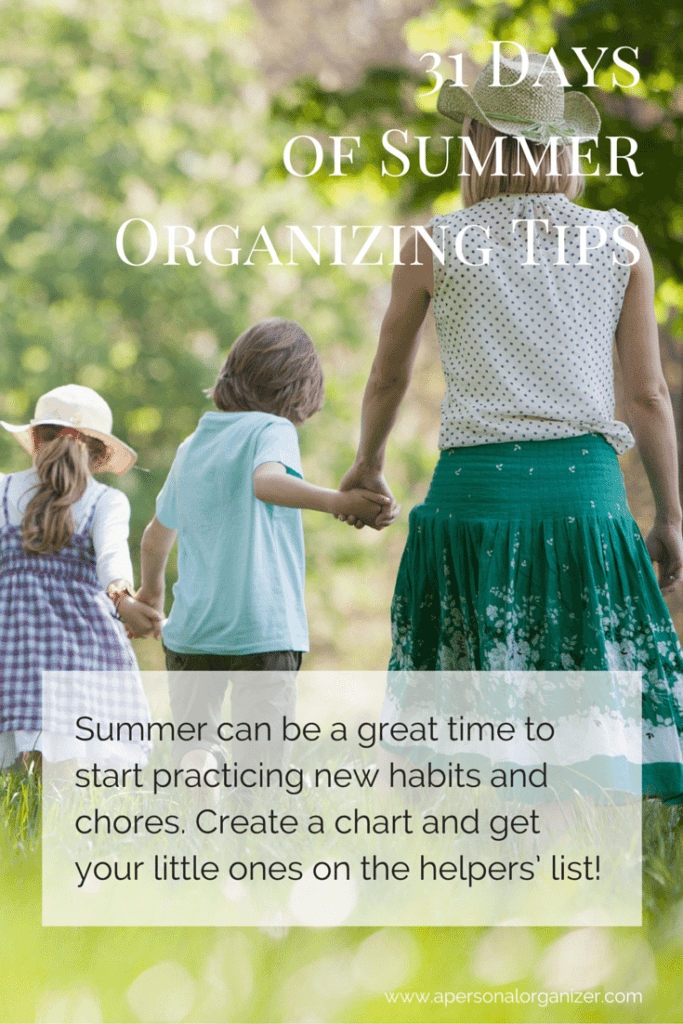 Summer Tip #23
Summer can be a great time to start practicing new habits or chores since the kids are home all day. Create a chart and get your little ones on the helpers' list!

Want to organize the kids' information and start a new school year with all in place?
Check the Kids' Organizing Printables.