Summer Tip #17
Let's get grilling!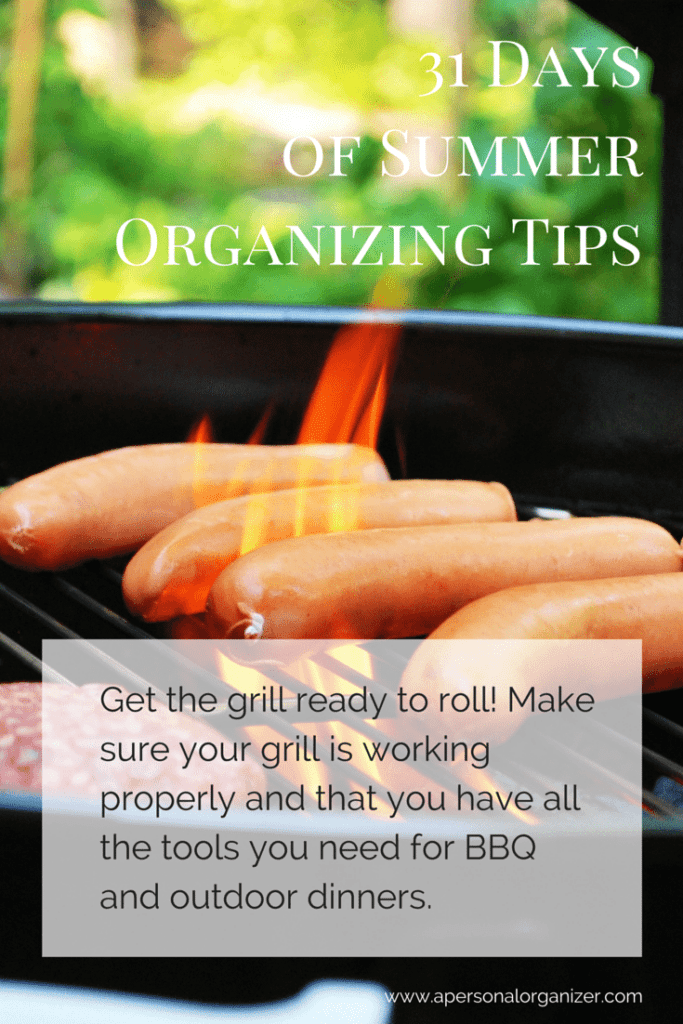 The grill, my friend, is my *favorite* cooking tool! I love the grill both for the delicious flavor but also because it spares me from having to clean my kitchen.
After all, it's summer and, heck yes, we can skip the cleaning part, go outside and have fun. From protein to veggies and even bananas, you can use your grill to feed your family and enjoy the beautiful weather outside.
Got curious about the banana part? Well, simply cut a slit in the skin of each banana, pour some sugar and cinnamon, wrap each banana in foil and fire it on. By the time you're done with your hamburgers, your desert will be ready. Want to make it American? Serve with vanilla ice cream.
You're welcome!
Get the grill ready to roll! Make sure your grill is working properly and that you have all the tools you need for BBQ and outdoor dinners.