Organizing Your Summer to Make it Simpler
Summer Tip #16
For most of us, life with kids is hectic. Add to their needs and routines, the beach, the summer outings and the sand you're bound to find yourself overwhelmed.
I like to create mini stations with all I need for every type of activity and little toiletry bags, purse organizers or Ziplock type ones are great for this purpose.
Keep one for snacks (purse organizers are great for this purpose), one for first-aid items, one for "keep'em busy at the restaurant" and so on. When you leave the house all you have to do is grab the ones you need.
When you're back and the kids are (finally!) in bed, replenish your kits and have them ready to go.
Have fun this summer and leave the stress out of the equation.
With so many outings the easiest way to have all in place is to prepare activity bags using small toiletry bags: snacks, activities and first aid are a must!
Read more Summer Organizing Tips here: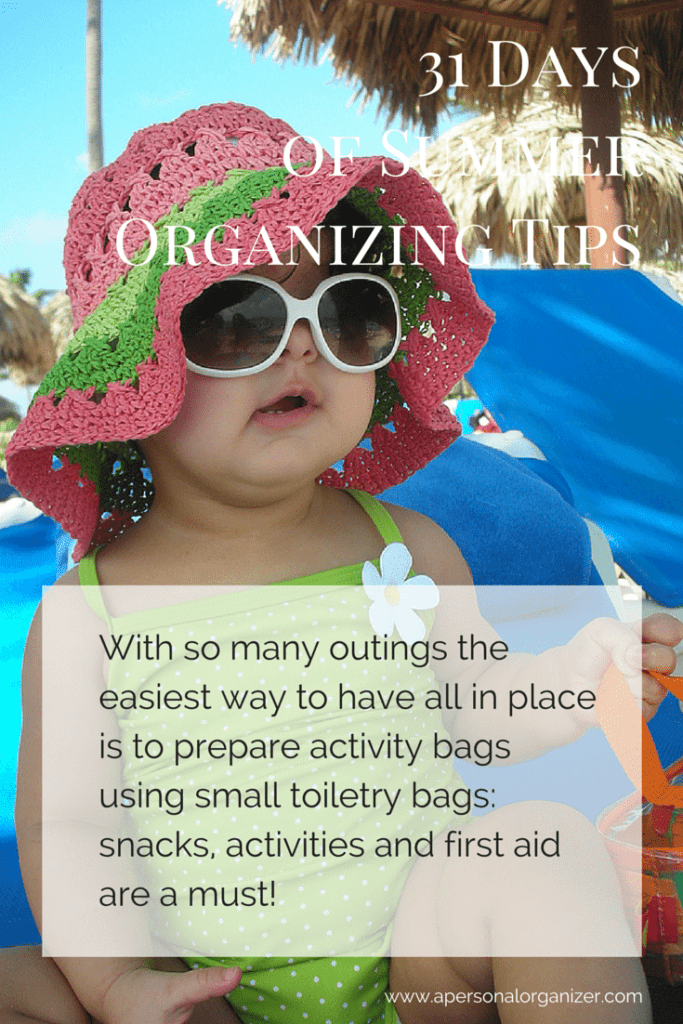 How to pack the perfect beach bag.