Preparing Your Holiday Cards
Once your family portrait has been scheduled, start thinking about this year's holiday cards. Though holiday cards don't have to include a family photo, it does add a personal touch and can be displayed by those who receive it.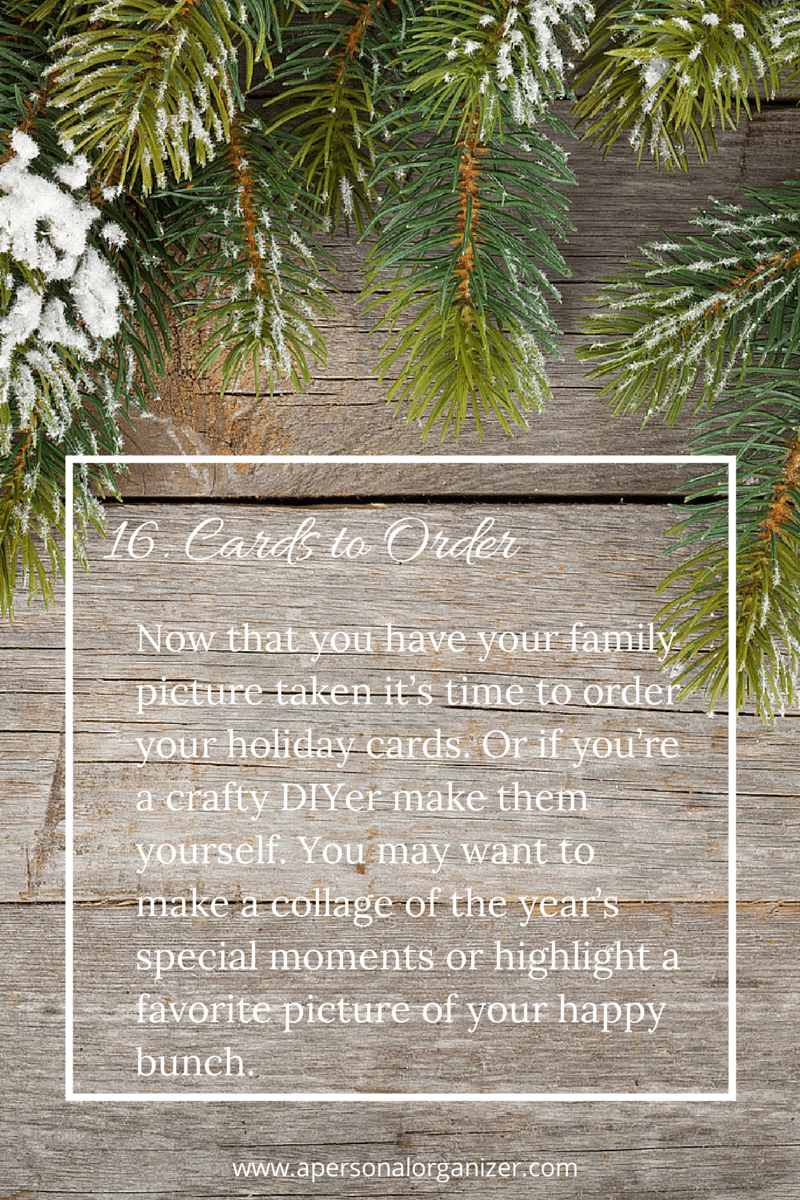 1. Make a List
Pull out your address book or contact list and decide which individuals should receive a holiday card from your family.
Keep a running total so you'll be able to order the correct number of cards, envelopes and stamps.
2. Order Your Cards
Shop around for the perfect holiday card and place your order as soon as possible.
Many retailers offer discounts for holiday card purchases in October and November.
3. Mark Your Calendar
Send your holiday cards early, but not too early.
Wait until after Thanksgiving and mail them so the cards will arrive during the first two weeks of December.
Make it even simpler to send out your holiday cards by having all your contacts organized in one place, so you have time for more fun?!
Use the Contacts Printables Specialty Set!
It's a great value and includes all the forms you'll need to stay in touch with those you love and to easily access all numbers needed to manage your home like a pro.
All files are editable and you'll use them for years to come!
Here is what you'll get in the Contacts Printables Specialty Set:
Family Contacts
Friends Contacts
Neighbors Contacts
Utility Contacts
Maintenance & Repair Services Contacts
Telecommunication Contacts,
Insurance Companies & Services Contacts
Dates to Celebrate