Organizing Tips For a Great Holiday Season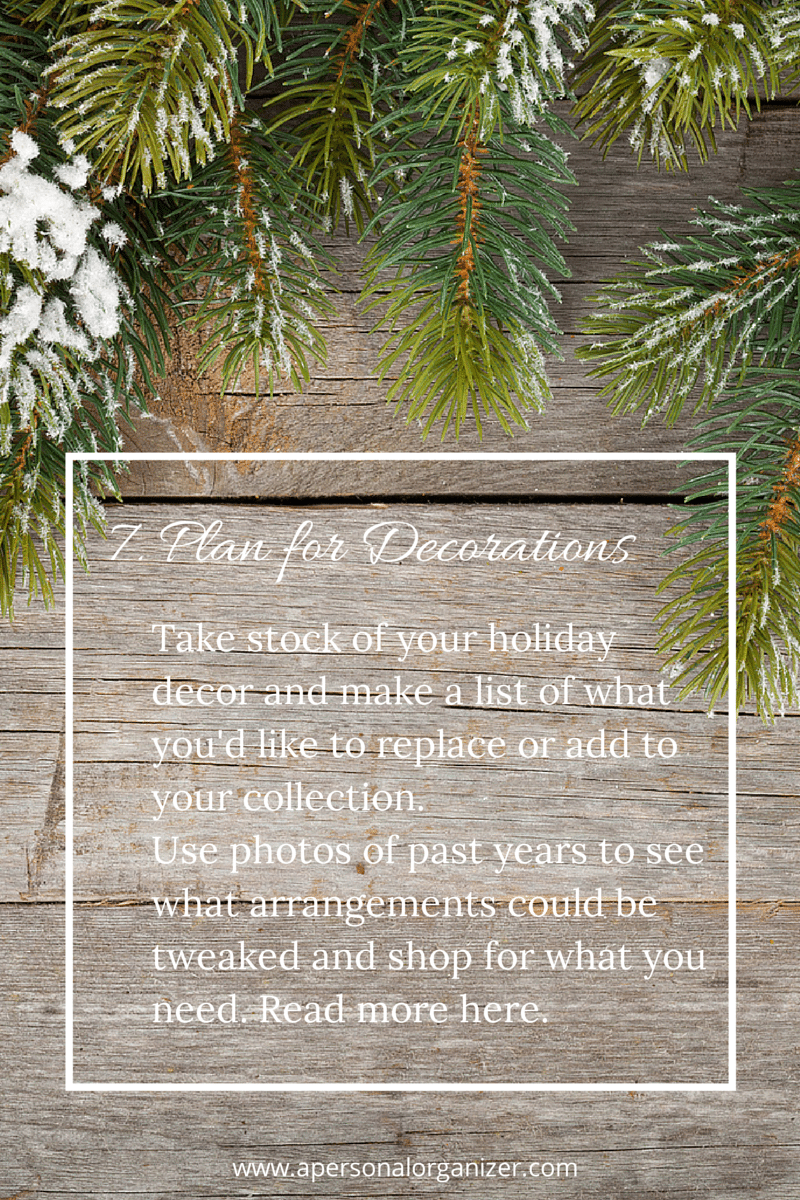 It's best to plan for your home's holiday décor early in the season. You'll be able to enjoy your holiday decorations longer and take advantage of holiday sales in November and early December.
Here are a few ways you can prepare for decorating your home with holiday cheer.
Brainstorm ideas for your home's holiday decor
Walk around your house and think about where you'd like to display your favorite holiday decorations. If you celebrate Christmas, choose a prominent space in your home's living room or family room for the Christmas tree. If necessary, rearrange furniture to make space.
Make a plan
Use family photos from previous holiday seasons to help you maintain your holiday traditions. For fresh inspiration and design ideas, click through holiday décor boards on Pinterest.
Inventory supplies
Pull out the holiday decorations you have in storage. Inspect the condition of your holiday lights, garlands, and other decorations. If necessary, make repairs or add what items you'll need to a shopping list.
Make it a family activity!
Grab a friend or family member and involve your loved ones in helping you decide how to decorate your home. It could be the start of a new holiday tradition.