Organizing Tips For a Great Holiday Season
When it comes to organizing or any other job I always like to tackle the big, hard parts of the project first. I like to save the easy ones for the end when I know I"ll be tired or some unexpected event might cut my time in half – like, say a phone call from the nurse at school?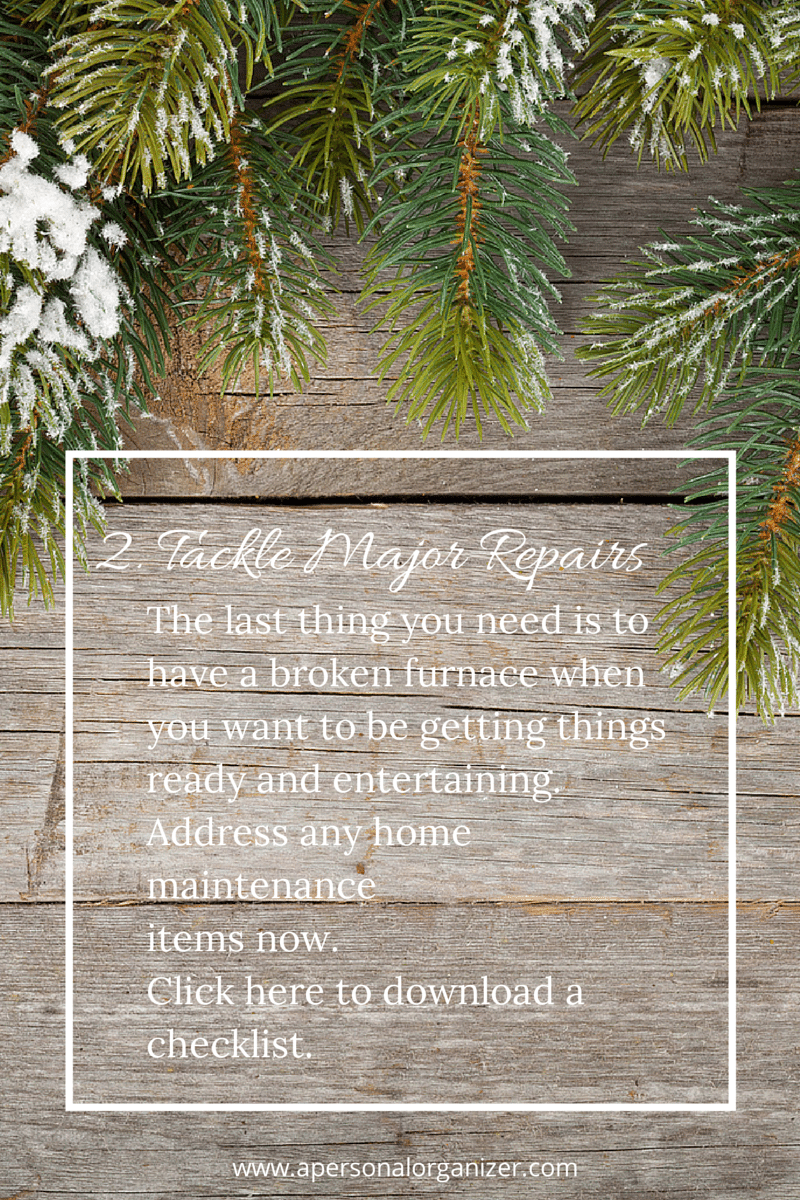 For these reasons, I like to always address major repairs needed in the house for the early months of the season. It also allows me to work in warmer weather, to budget and to plan it over the weeks and not necessarily packed in a very busy week.
Do you have a major repair you could address before the holiday season? Then, plan to make your phone calls and get estimates. See what you can take as a project and let's get it done!
Check the other tips of this organizing series and download the checklist here.
Ready to get all your contacts in one place, so you have time for more fun?!
Use the Contacts Printables Specialty Set!
It's a great value and includes all the forms you'll need to stay in touch with those you love and to easily access all numbers needed to manage your home like a pro.
All files are editable and you'll use them for years to come!
Here is what you'll get in the Contacts Printables Specialty Set:
Family Contacts
Friends Contacts
Neighbors Contacts
Utility Contacts
Maintenance & Repair Services Contacts
Telecommunication Contacts,
Insurance Companies & Services Contacts
Dates to Celebrate
These are the "Contacts" pages to help you easily find an important phone number and all related information you'll need when placing a home maintenance call.
These are some of the forms included in the Home Management Binder:
Contacts Forms
Special Dates
Menu & Grocery Planner
Kitchen Inventory
Shopping List
Daily Home Keeping Checklist
Weekly Home Keeping Checklist
Monthly Home Keeping Checklist
School, Sports & Extra-curriculum Activities
Nannies, Sitters & Caregivers
Travel Checklists
Medical & Dental
You may buy all printables in the new, editable, version for one simple download.
With over 40 forms, dividers and the current year calendar for you to download, edit online and keep to use for years to come, this set is an amazing value!
Click here to buy the Home Management Binder!