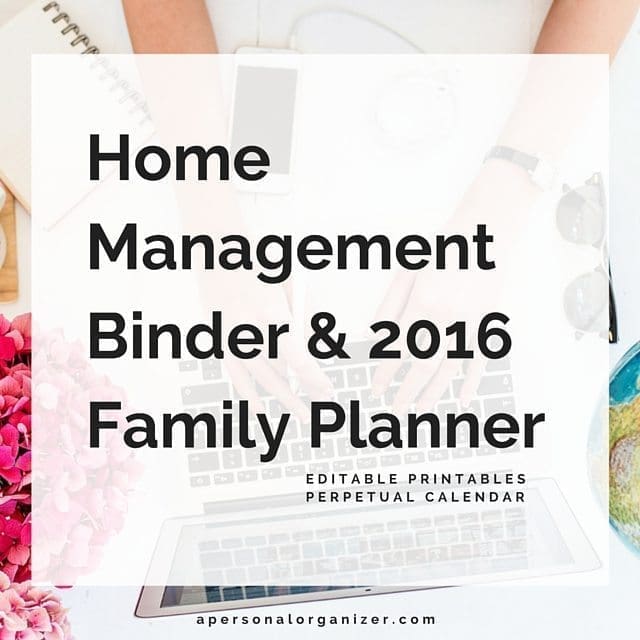 The Home Management Binder
Start saving time, for the rest of your life!
All the checklist and planning lists to organize your home, your life and your family.
The Home Management Binder is a collection of forms and checklists to organize all the information you need to care for your family and manage your life in the most organized and logical way.
The Home Management Binder will become a central station for all things home, saving you time, money and improving your communication with your family.
$ 18.00
This post is password protected. Enter the password to view comments.