Manage Your Home With Confidence
A Complete Home Management System with Daily, Weekly, Monthly Planners, Forms & Checklists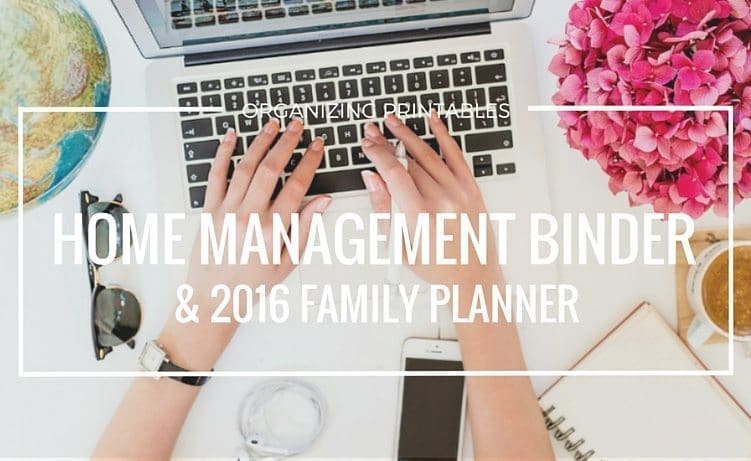 Do you feel that no matter how much you organize your counters, desk and every possible surface, your home still taken by a tsunami of papers? Or that you're always struggling to "keep up"? 
You are not alone! 
My clients' biggest problem is the sheer amount of paper and information that lands in their home and offices daily.
The problem is, you need a system. And this is exactly why I created the forms for the home management binder: a complete home planner to plan and organize all the information you need to manage your family and your home.
What is included in Your Home Management Binder?
Beautiful, editable PDF files you can re-use and print to use for years to come!
Current year calendars
Yearly Calendar
Monthly Calendar
Weekly undated Calendar

with hourly increments
plus added space each day for notes,
space for you menu planning and
daily tasks
previous and upcoming month view

Family Contacts
Friends Contacts
Neighbors Contacts
Utilities Contacts
Maintenance & Repair Services Contacts
Telecommunication Contacts,
Insurance Companies & Services Contacts
Dates to Celebrate
Your Big Picture-Goal Setting
Daily Chores Checklists
Weekly Chores Checklists
Monthly Chores Checklist
Yearly Chores Checklists
Get Ready for the Week Checklist

Pantry Inventory
Fridge Inventory
Freezer Inventory
Menu & Grocery Planner
Grocery Shopping List
Favorite Take-out Places

School Information Central
Sports & After-School Activities
School Lunch Menu Mix&Match
Sitter & Nanny Information
Sitter & Nanny Contacts
Playgroups & Playdates Contacts
School Break & Vacation Camps
Back-to-School Supplies Shopping List
Back-to-School Clothing Shopping List
College – 3 forms
Your Home Management Binder